You throw a spell forward, trapping the opposing team in thorny vines that sprout from the ground. A teammate teleports forward, swinging twin axes with reckless abandon, while another teammate sends forth an evil spirit to drain the opposing team of their life force. The opposing team falls, and millions of fans across the world all cheer simultaneously as your team claims victory for the round. Thousands of them are ending the day with more money than they started with, sharing in your victory. Welcome to the world of eSports, or electronic sports, the competitive video-game industry that generated over $1 billion of revenue in 2019. And where there are sports, there are fans so passionate about the sport that they're willing to put money on their favourite teams.
Top 9 eSports Betting Sites in the UK
More articles on this topic:
 Bet365 – A Solid, Established Bookmaker
When it comes to Bet365, there probably isn't much we can say that you haven't read before. There's a reason that Bet365 are one of the most famous bookies out there, and they certainly live up to their sterling reputation when it comes to eSports betting. Not only do they provide some of the best eSports odds out there, but they also have a phenomenal selection of betting markets available.
Bet365 have a great live betting platform, and esports fans are in luck, as they even include a live feed of the match for the larger and more easily accessible tournaments.
Betway – eSports-Specific Offers & Bonuses
Betway are one of the undisputed leaders of eSports betting. They not only offer their punters a great selection of games and events to bet on, but also have a history of sponsoring eSports teams, such as the famous Ninjas in Pyjamas. What really sets Betway apart, though, is that they regularly run eSports-specific promotions and bonuses for their existing users. 
Betway also run a blog that regularly features eSports betting tips, match predictions and more, so you don't need to go far to stay up-to-date with the data you need to built your bet slip. Betway clearly put a lot of time and effort into serving their esports bettors, and they get two thumbs up from us here at SportsBetting24.
Pinnacle – A Bookie that Prioritises eSports
Pinnacle call themselves "the home of eSports betting", and while they're certainly not the only eSports betting site we're fans of, they're definitely one of our top picks. Firstly, Pinnacle have an entire section of their site dedicated solely to eSports betting, so any eSports fans who aren't into regular sports betting have a space just for eSports betting. 
Between the great selection of betting markets, the wide array of eSports tournaments, and the fantastic odds, Pinnacle has definitely earned their spot in our top 3 list of eSport betting sites.
1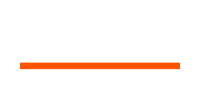 Lack of Bonuses Compensated with Great Odds!
Accepted Players
Costa Rica
Italy
Japan
Portugal
Germany
Sweden
Mexico
Brazil
Chile
Peru
Argentina
Bolivia
Colombia
El Salvador
Guatemala
Honduras
Nicaragua
Panama
Paraguay
Dominican Republic
Uruguay
Venezuela
Apps
What is eSports?
eSports are similar to regular sports in that individuals or teams compete against each other in formal tournaments and competitions for prize money and titles. Where eSports and traditional sports part ways is that eSports (the 'e' stands for 'electronic') are played in video games.
A typical eSports tournament will include a number of individuals or teams (depending on the eSport) playing a number of matches of a game to rise up the ladder until a champion player or team is crowned. eAthletes need to have great analytical skills, reflexes, and (in the case of teams) excellent communication skills if they hope to compete at even the lowest levels of competitive eSports.
While eAthletes don't need to be impeccable specimens of human fitness like most traditional athletes, some may be surprised to discover that most eAthletes are forced into retirement relatively young, at around the 25-year-old marker, similar to many traditional athletes. This is because reflexes and response times for those over 25 generally cannot compare with those who are between 17 and 21, and in many eSports titles even delays measured in milliseconds can make the difference between victory and defeat.
Also, similar to regular athletes, eAthletes are usually trained for specific eSports, and switching from one eSport to another (i.e. from one game to another) is exceptionally difficult. Very few eAthletes have been successful at more than a single eSport.
What Types of Games Become eSports?
The video-game industry is huge and diverse, and with so many different types of gaming experiences being created each year, it begs the question: What types of games can even become eSports?
For starters, an eSport needs to have one basic feature: multiplayer. Single-player games cannot be considered to be eSports, as they don't make it possible for players to play together or against each other. If people can't compete against each other, then it isn't a sport. 
Beyond that, though, the game needs to be complex enough that it can support a wide variety of different playstyles and strategies, though not so complex that viewers would find it extremely difficult to follow along. This is why most eSports tend to come from the following genres of games:
First-Person Shooters
First Person Shooter (FPS) titles are exactly what they sound like: games in which players perceive the game world through a first-person perspective and are armed with a gun or other ranged weapon to use against enemies. In terms of eSports, these types of games usually have teams of people facing off against each other to complete an in-game goal while also trying to rack up kills, avoid being killed, or prevent the opposing team from being able to complete their goal. FPS games have been exceptionally popular for decades, and these were the first types of games to really make the transition from pastime to sport.
MOBAs (Massive Online Battle Arenas)
Massive Online Battle Arena (MOBA) games are perfectly suited to eSports. These games take two teams of players and place them on a diamond-shaped map with a number of lanes, and traversable wild-space between lanes. Each team must both protect their own base and strive to destroy or take over their opponents' base. Players take control of specific characters, selected from a roster, who level-up and increase their power and abilities throughout the course of the game.
Due to the shape of the map, the features available on the main lanes as well as in the 'off-lane' areas, and the character progression, MOBA matches tend to be split into distinct stages and last between 30 and 60 minutes, making this genre of game perfect for both eAthletes and spectators alike.
Battle Royales
The Battle Royale genre is pretty much exactly what you'd expect: A number of player-controlled characters (usually 100) are dropped on an island, and slowly forced closer and closer together by an impending and deadly storm, and the last player/team standing wins. Players need to scramble to arm themselves early on in the game and take out as many other players as possible, as there can only be one winner/winning team.
Card Games
Trading-card-games have been around for decades, and it was entirely unsurprising that they would eventually transition from physical to digital. These games tend to be relatively complex, including cards that serve as 'monsters' or 'characters' who can attack and defend as well as having other game effects, 'spell' or 'effect' cards which can be used to change aspects of the game, cards that fuel the effects of other cards and provide energy, and more. Card games tend to work with a play area of active cards, with both players having a hand of available cards, a deck of cards to draw from, and a discard pile where used up cards go. Generally, the player who's hit points reaches zero first, or the player with the lowest number of hit points when the timer runs out is the loser.
Most Popular eSports to Bet on
It's all well and good to know about what eSports are, but anyone interested in eSports betting needs to know what eSports everyone else is already betting on. Here are our picks for the 5 most popular eSports to bet on, in no particular order:
Counter-Strike: Global Offensive Betting
Counter-Strike: Global Offensive (or CS:GO) is one of the most famous eSports titles in the world, and the series of FPS games has held a top spot for since all the way back in 2000 (which is centuries in the video-game industry). Players are organised into teams of 5, with each team taking turns as either terrorists or counter-terrorists each match. 
There are no magical spells or psychic powers, there's no science-fiction weapons like laser guns or heat-seeking ammo. CS:GO is a game firmly rooted in reality, using simple, real weapons. Weapons are "bought" using earned, in-game currency, not found in treasure chests or caches, meaning that RNG (random number generation) doesn't play too big of a role in the outcome of any particular match. 
2019's ESL Pro League Grand Finals drew almost 13 million viewers, and while there aren't any official figures on how many bets were placed, the internet was aflutter in bet predictions and odds comparisons running up to the final match.
League of Legends Betting
While CS:GO is an example of gritty realism, League of Legends is its counterweight, being entirely high-fantasy. This MOBA title is full of magical creatures, powers, and more, and this total break from reality is a big draw for many gamers, eAthletes, and spectators alike. 
As with any MOBA, League of Legends takes two teams of players and puts them at opposite ends of a diamond-shaped map at their respective bases. Matches typically last between 30 and 60 minutes, ending when one team manages to destroy their opponent's nexus at the centre of their base.
With the 2019 World Championships reaching a peak of 44 million concurrent viewers, and tons of betting sites running League of Legends bets, there are tons of eSports betting opportunities available every time there's a major League of Legends tournament on.
Dota 2 Betting
Dota 2 is similar to League of Legends in that they're both MOBA games, and if we're being honest, MOBA games tend to be very similar to one another. When it comes to the Dota 2 / League of Legends divide, fans tend to pick a side and stick to it. 
Dota 2 betting is very much alive and well, especially for one particular annual event: The International. This is the largest Dota 2 tournament in the world and is organised by Valve, the developers of the game. The International 2019 broke records with a prize pool of over $34 million, and a peak viewership of just under 2 million unique viewers, and betting sites spent weeks preparing their users for the long-awaited tournament.
Fortnite Betting
Fortnite conquered the world in 2018, and is now considered to be one of the largest eSports in the world. This Battle Royale game has been dominating Twitch an YouTube for a while, and in 2019 the first Fortnite World Cup Solo Finals drew in over 2.3 million peak viewers.
One thing that makes Fortnite especially interesting as an eSport is that the game can be played in Solos, Duos, Trios, and Squads, with each of those configurations creating entirely different dynamics and creating opportunities for new tactics. The fact that it's also a living game, with the map being updated constantly, means that no two tournaments can ever possibly be the same. This is one of the most exciting games for live betting, as between the RNG and the sheer number of players, circumstances and odds are constantly changing.
Hearthstone Betting
Hearthstone is the hit, World of WarCraft spin-off card game by Activision Blizzard. Hearthstone has been around since 2014 and despite its age continues to grow each year. Hearthstone is unique in that it's a relatively simple game when compared to other trading-card games, which makes it easy to follow along as a spectator. It retains enough complexity, however, that no two Hearthstone matches are ever really alike because of the huge number of options players have when building their virtual decks.
One of the biggest things to watch out for with Hearthstone betting, especially when betting live, is the tempo of the game. One player will always be the one leading the tempo, putting pressure on their opponent, being the one reacted to as opposed to the one who is reacting. Most matches will see this role switch between the players a number of times, and predicting who will come out on top is as thrilling as playing the game yourself. 
How is eSports Betting Different from Regular Sports Betting?
When it comes to betting, eSports betting isn't actually all that different from regular sportsbook betting. eSports bookmakers basically apply most of the same principles and procedures to eSports, and it works. The biggest difference between them, however, is the betting markets.
Unique eSports Betting Markets
Just like tennis matches and football matches produce different betting markets due to the specific rules of the games, the same happens with eSports. When you have games like Fortnite and League of Legends that are so wildly different, you're going to end up with vastly different betting opportunities. 
That being said, there are a number of basic betting markets that several eSports have in common, which you couldn't have in traditional sports betting, which we've listed below:
First Blood
Which team/player will get the first kill. While bettors are divided on whether who gets the first kill has much bearing on the final outcome of a match, 'first blood' is definitely a betting market that's exclusive to eSports
Map Winner
Who will win this specific map? Many eSports games place players in a different map each round to make things as fair as possible 
Number of Maps Won
Team A to win more than 5 maps, even if they lose overall. If you look at games like CSGO, the way most tournaments are set up will have teams go up against each other multiple times in a match before declaring a winner.
Odd/Even Kills
Betting on an odd or even number of kills in a specific round or in the match overall.
Live eSports Betting
Due to the fact that most eSports tournaments are broadcast on the internet and can be viewed for free across the globe, it's a lot easier for bookies to embed live streams on their sites. The best live betting experience is one where you can follow along with the live match and make decisions on the fly. When it comes to eSports tournaments, even if the bookmaker doesn't include the live stream on their site, nine times out of 10 you can log on to Twitch or YouTube and follow along as you place your bets. 
Personally speaking, we at SportsBetting24 spend a lot more time betting on eSports live than we do placing pre-match bets. Nothing quite beats the adrenaline rush of changing your betting strategy on the fly, watching the screen with bated breath to see what a player is going to do next, and seeing if any of the pre-match tips we put stock in are actually going to pan out. 
eSports Betting FAQs
How does eSports betting work?
eSports betting works just like regular sports betting. You choose a match to bet on, and then start choosing which markets you're going to place wagers on. The odds are calculated in the same way, and there are tons of sites to provide you with eSports betting tips, just like with regular sports betting. All you need to do is pick a betting site from our list above, sign up, place your first deposit, and start betting!
Where is eSports betting legal?
eSports betting is legal everywhere that regular sports betting is legal, there isn't anywhere, at the time of writing, that has separate regulations or laws for eSports betting than for regular sports betting. Where eSports betting can end up not being legal is in jurisdictions that have very strict rules on betting on athletes who are under 18, as there are plenty of 16-and-17-year-old eAthletes out there, such as Bugha, who won the first Fortnite World Cup Solos in 2019 at 16. 
How is eSports betting different from regular sports betting?
eSports betting is, by and large, the same as regular sports betting. Teams face off in tournaments and eSports leagues, there are minor and major events, punters go looking for eSports tips before placing bets, etc. What can differ between regular sports betting and eSports betting are the specific betting markets. Due to the nature of eSports, there are specific markets available that just aren't physically possible with regular sports betting.
What are eSports betting markets?
As eSports take place in video games, which are virtual spaces with their own, programmed laws of physics, a number of betting markets are available for eSports that aren't available for regular sports. One of the most common and universal eSports betting markets is "First Blood", which allows punters to bet on which team or player gets the first kill of the match. Of course, this is something that would never happen in regular sports betting, or at least, not since the Roman Gladiatorial games ended.