Nerve jangling, nail-biting and never boring, darts is one of the nation's favourite sports. UK fans love to have a flutter on 'the arrows' and here is where you'll find the best darts betting sites.
We'll also tell you where to find the best darts odds and after reading this guide you'll be hitting the bullseye with more darts bets than ever!
Top 7 Darts Betting Sites in the UK
Bet on Darts with William Hill
William Hill is at the top of the tree as far as betting on darts is concerned. You can bet on all the biggest darts events throughout the season and they have a very impressive range of markets for punters to pick from. In fact, William Hill loves the darts so much that they sponsor the PDC World Championship, the most valuable and prestigious prize in the sport.
Do you enjoy live betting on darts? Well, that is on the menu at William Hill too and you can follow every match, dart by dart, by using the slick looking William Hill darts match tracker. Given their close association with the sport, you can expect to find some serious specials and promotions at William Hill too. Sign up now and find out for yourself why William Hill is the number one UK darts betting site!
1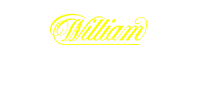 Bet £10, Get £30
Licenses
United-kingdom Gibraltar Malta
Accepted Players
Costa Rica
Japan
Spain
Sweden
Mexico
Chile
Peru
Argentina
Bolivia
Colombia
El Salvador
Guatemala
Honduras
Nicaragua
Panama
Paraguay
Dominican Republic
Uruguay
Venezuela
Apps
Terms&Conditions
New customers using Promo Code P30 only, min £10/€10 stake, min odds 1/2, free bets paid as 2 x £15/€15 (30 days expiry), free bet/payment method/player/country restrictions apply.
Recommended Darts Betting Markets
If you are going to bet on darts then you need to know your markets. Some are best left to beginners while others are the domain of punters with lots of previous darts betting experience.
Before you start betting on darts, make sure to read our explanations of how some of the key darts markets work below. We will look at pre-match markets here and you can learn more about live betting on darts later on.
(*risk can be managed, not volatility. 1 = lowest risk. 5 = highest risk)
Match Betting
An ideal starting point for newcomers to betting on darts, this market requires you to pick the winner of a match. In the majority of major darts knockout tournaments there cannot be a draw so mostly, darts match betting markets are 2-way only.
However, 3-way match betting markets are available for round-robin events, like the Darts Premier League for example. You can bet on either player to draw or the tie. Some punters enjoy combining darts match bets in multiples and accas but to begin with, we recommend sticking to singles.
Most 180s
Players love hitting 180s and fans love it even more when it happens. This is the maximum score a player can get in one visit and the only way to score 180 is by throwing 3x treble 20s. Some players are dab hands at finding the treble 20 regularly but struggle to hit their doubles.
Sometimes you can find value in backing the underdog in a darts game to have more 180s, rather than winning the match. It is a 3-way market where you can back either player to have the most 180s or for them to have the same amount.
Highest Checkout
As the old darts saying goes, 'trebles for show, doubles for dough' and the players that are best at checking out win more tournaments than anyone else. The highest checkout market requires you to bet on the player that you think will achieve the biggest finish in the match.
The highest possible checkout is 170 which requires 2x treble 20s and a bullseye finish. If the player you back to get the highest darts checkout manages to hit one of those, you'll be quids in!
Correct Score
The correct score in darts betting works exactly the same as in other sports. You need to predict the precise score line to win your bet. Correct score markets are formed for the overall match and in set play, you can bet on the correct score of individual sets.
If you fancy a hot favourite to win you won't get great odds in the match betting market. So, if you want to get a bet on at better odds you can do so by having a correct score bet. It is tougher to win but if you get it right and land a winning bet, you will be very well rewarded.
9 Dart Finish
The least amount of darts that are needed to score 501 points and win a leg is 9. If a player achieves a 9 dart finish it is a 'perfect leg' and most bookies form markets on this event happening. As the stats show, the actual amount of 9-dart finishes achieved is incredibly low when you consider how many matches were played.
Since John Lowe's perfect game in 1984, there have only been 55 9-dart finishes on TV. Michael Van Gerwen had the only 9 dart finish in 2019, so as you can see they are pretty rare. Betting on a 9-dart finish happening is extremely risky and this is a difficult market to make money on.
How to Find the Best Darts Odds
As any professional punter will tell you, the key to ensuring maximum returns when you bet on darts is finding the best odds. If you are wondering how to find the best darts odds, you are in the right place.
It doesn't matter which of the major darts events you are betting on, you should compare and contrast the prices on offer from as many bookies as possible. In the World Darts Championship betting odds comparison table below, you can see the prices available from three top darts bookies for the outright winner market*.
Player
William Hill
Betfair
Unibet
Michael Van Gerwen
5/2 (3.5)
11/4 (3.75)
11/4 (3.75)
Peter Wright
9/2 (5.5)
11/2 (6.5)
9/2 (5.5)
Gerwyn Price
6/1 (7.0)
11/2 (6.5)
5/1 (6.0)
Gary Anderson
11/1 (12.0)
11/1 (12.0)
9/1 (10.0)
Glen Durrant
14/1 (15.0)
16/1 (17.0)
16/1 (17.0)
Nathan Aspinall
16/1 (17.0)
12/1 (13.0)
16/1 (17.0)
Michael Smith
20/1 (21.0)
20/1 (21.0)
22/1 (23.0)
Rob Cross
33/1 (34.0)
28/1 (29.0)
33/1 (34.0)
Devon Peterson
40/1 (41.0)
40/1 (41.0)
28/1 (29.0)
Dave Chisnall
35/1 (36.0)
40/1 (41.0)
40/1 (41.0)
*Odds For Display Purposes Only
To illustrate the importance of finding the best darts betting odds, we will look at the odds on offer for 'The Iceman' Gerwyn Price. If you, like many other punters, fancied Price to win the tournament and backed him at Unibet, you would get odds of 5/1 (6.0).
However, if you took the time to have a look at the prices with some other bookies you would see that he was 11/2 (6.5) with Betfair and 6/1 (7.0) with William Hill.
If you had £20 on with Unibet and he won, you'd be missing out to the tune of £20 in profit in comparison to the return at William Hill. Even if you backed him with Betfair you would be getting an extra £10 when compared to Unibet. So, we urge you to spend the time necessary finding the best darts odds before you bet.
Expert Darts Betting Advice
Do Your Homework Before you have a bet with one of our top darts betting sites it is imperative to do your homework on recent form. Confidence is a massive thing in darts and if a player has lost a few games recently it can play on their minds. Sometimes you can find some tasty winners by backing in-form, lower-ranked players against higher-ranked players that have been losing matches. So, look back at recent results to see which player is coming into the match in confident mood.
Head-To-Head Stats As it is an individual sport, darts head-to-head stats are always worth looking at before you bet. Some players relish coming up against certain opponents and form can often go out the window in these types of matches. The opposite applies too, as other players fold when they play particular adversaries. For example, Rob Cross is a top player but in 21 matches against Michael van Gerwen he was won just 3 (14.29%) in comparison to MVG's 18 wins (85.71%).
The Draw When you are betting on the outright tournament winner market in darts you should always check the draw. Quite often, one half of the draw will look a lot easier than the other. If the player you fancy has a favourable draw and avoids the most dangerous players in the early stages, it could be time to increase your stake.
Mix It Up Bookies rarely make mistakes when pricing up the main darts betting markets like match betting markets or handicap betting markets. However, when you delve a little deeper into some of the less well-known options like Total 180s or highest checkout you have a much better chance of finding an edge. So, when you are betting on darts never be afraid to mix it up and bet on alternative markets.
Player Schedules Darts may not be the most physically demanding of sports but mentally it can be draining. You should look closely at players' recent schedules to see if they have played a lot of matches or done a lot of travelling in the preceding weeks. If they had a heavy schedule mental fatigue can set in and it can often pay to back their opponents, even if they are inferior on paper. In the smaller events especially, you will find some nicely priced winners if you follow this advice.
Live Darts Betting
If you are looking for an exciting way to bet on darts, live darts betting fits the bill. You can bet on the winner of every leg during a match and given how games can ebb and flow, sometimes you can make big profits if you learn how to read players' body language during matches.
If certain players are showing visible signs of frustration or get overly emotional it has a detrimental effect on their performance levels. On the other hand, some players are at their best when emotions are running high and the adrenaline is flowing, Gerwyn Price being a prime example. The Sportsbetting24 live betting guide has lots of useful information on the best bookies for betting live on darts.
Live Streaming
If you are going to bet in-play on darts then it is imperative that you can access live darts streaming. As we explained previously, the body language of players is the biggest giveaway as to how they might perform in an upcoming leg and if you can't stream or watch the match live, you will have no way of knowing what sort of mental state they are in.
A number of darts betting sites have live streaming of certain tournaments on the BDO and PDC calendars. You can stream some of the smaller darts events with Unibet and bet365 but the biggest darts tournaments like the PDC World Championship and the other 'majors' are shown exclusively on Sky Sports. You can also watch some tournaments live on ITV, including The Masters and the UK Open.
Professional Darts Tournaments to Bet On
If you have read the previous sections on this page you now know how to bet and where to bet on darts. Now, we are going to talk about the best Professional Darts tournaments to bet on. The PDC World Championship is the holy grail for all professional players. There are another three tournaments that are considered as 'Majors' and you can find out more about them below…
World Darts Championship
World Darts Championship betting is hugely popular as it is the biggest event of them all. It is an annual event and it is played at the Alexandra Palace in London in December and early January. Phil 'The Power' Taylor dominated this tournament in the early years. After losing in the first ever final in 1994 he then went on to win it 14 times, including 8 in a row between 1995 and 2002.
In recent years 'The Green Machine' Michael Van Gerwen has been the player to follow with 3 wins and 2 other losing final appearances since 2013. The PDC World Championship 2020 winner was Peter 'Snakebite' Wright. The first ever foreign player (non-UK) to win the PDC World Championship was Canadian Thrower John 'Darth Maple' Part. William Hill have sponsored the PDC Worlds since 2015 and that is why William Hill darts betting specials and promotions are always worth checking out for this event.
World Darts Matchplay
Sponsored by Betfred, the World Darts Matchplay is a prestigious tournament that is played every year at the Winter Gardens in Blackpool, usually in July. The inaugural event in 1994 was won by Larry 'The Bald Eagle' Butler, the only American ever to win a darts major. He received a prize of £10,000 for his win, while in 2020 'Dancing' Dimitri Van Den Bergh picked up a cheque of £150,000 for his victory.
Again, the now-retired Phil Taylor had an incredible record in this event with 16 wins. Only Rod Harrington and MVG have won it more than once with two victories each.
Darts Premier League
Since its addition to the PDC Darts calendar in 2005, the Unibet Premier League of Darts has exploded in popularity with darts fans and punters alike. It is played between February and May at a number of different venues in the UK, Europe and around the world. To get the latest news on the schedule and venues keep an eye on the official Darts Premier League website.
The top 4 players in the PDC order of merit qualify and they are joined by another 6 'wild card' picks. It is a double round-robin competition with the top 4 players in the table advancing to the Play-Offs, usually played at The O2 arena in London. Glen 'Duzza' Durrant ended a run of four consecutive MVG wins by winning the 2020 Premier League of Darts.
Grand Slam of Darts
The first Grand Slam of Darts was held in 2007 at the Civic Hall in Wolverhampton. In 2018 the event temporarily moved to the Aldersley Leisure Village (also in Wolverhampton) due to redevelopment works at the Civil Hall.
The Grand Slam Of Darts is played in November and MVG (3) and Gerwyn Price (2) are the most successful current players. Peter Wright, the losing finalist in 2017 and 2019, is another player that is worth keeping an eye on in the Grand Slam Of Darts outright betting market with the tournament sponsors Boylesports.
BDO vs PDC
Before the PDC was formed, the British Darts Organisation (BDO official site) was the major professional organisation in darts. When players like Eric 'The Crafty Cockney' Bristow and Jocky Wilson were at the top of their games in the late 70s and early 80s, darts was huge in the UK. It really caught the imagination of the British public and for a decade or so, darts was in an exceptionally good place.
However, in the mid to late 1980s the game became associated with smoke-filled venues and heavy drinking and due to that reputation viewing figures plummeted. The BDO went into liquidation in September 2020 and the last ever BDO World Championship was won by Wayne Warren.
Worried about the future of their sport, a number of top players formed the World Darts Council in 1990 and in 1993 broke completely away from the BDO. They rebranded as the Professional Darts Corporation (official PDC site) due to legal issues in 1997, and since then, they have never looked back.
A close association with Sky Sports completely transformed the image of the sport. Innovations like flight cams, walk-on songs and encouraging fans to turn up in fancy dress has helped darts to become the massively successful and popular sport it is today.
Darts Betting FAQs