Curacao eGaming has held an IP (Information Provider) master license since 1996 and has been providing compliance services on the online gambling world for over two decades. Any sportsbook or casino that has obtained its license through the Curacao eGaming jurisdiction has passed the licensing and investigation process and is regularly audited by the authority.
Although there are much more reputable judicial bodies out there, the popularity of the Curacao eGaming license is largely due to the convenience of it. Unlike other jurisdictions, which often require multiple licenses for separate sportsbook and casino sections, Curacao eGaming offers an all-in-one type of deal. They make licensing easy with their "One License" policy, which saves bookies a lot of time and money when obtaining certifications.
Top 5 Curacao Licensed Betting Sites
1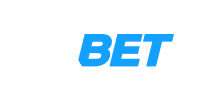 100% till 160sgd
Licenses
Gibraltar Curacao
Accepted Players
Singapore
Terms&Conditions
18+, New Customers Only – Gamble Responsibly
2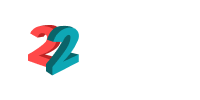 100% till 122eur
Accepted Players
Costa Rica
Italy
Japan
Portugal
Germany
Sweden
Mexico
Brazil
Chile
Peru
Argentina
Bolivia
Colombia
El Salvador
Guatemala
Honduras
Nicaragua
Panama
Paraguay
Dominican Republic
Uruguay
Venezuela
Apps
3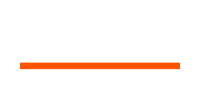 Lack of Bonuses Compensated with Great Odds!
Accepted Players
Costa Rica
Italy
Japan
Portugal
Germany
Sweden
Mexico
Brazil
Chile
Peru
Argentina
Bolivia
Colombia
El Salvador
Guatemala
Honduras
Nicaragua
Panama
Paraguay
Dominican Republic
Uruguay
Venezuela
Apps
Curacao eGaming Jurisdiction – Is it Safe?
Curacao eGaming had its fair share of controversies over the years. The hands-off approach it used to have, meant that it didn't intervene or mediate between bettors and operators. This had a severely detrimental effect on players when choosing a bookie supported by them, and removed Curacao eGaming from UK's whitelist of gambling authorities. Besides this, a few casinos under Curacao eGaming have been caught using pirated casino software, which also damaged Curacao eGaming's reputation as a trustworthy authority. Since 2014, Curacao eGaming managed to make a significant turn for the better and create more effective regulations in order to attract new clients.
So, how does Curacao eGaming protect online bettors? First, an online sportsbook must provide all of the necessary information and tick off a number of compliance requirements on Curacao's checklist. Also, it must prove that it's of solid financial standing and that it is a bettor-friendly environment. To ensure that the bookie keeps up the standard of service it had when it obtained the license, Curacao eGaming performs regular audits.
Curacao eGaming Compared to Other Betting Jurisdictions
Many sportsbooks and casinos have decided to make Curacao their home due to the very lenient policy the authority has. Obtaining a license is extremely straightforward, and all of the information and regulations are clear and easily available. The simple gambling laws mean that this license is much easier to obtain than the UK Gambling Commission one, or any other authority in which there are multiple licenses required. Curacao eGaming also provides a broad spectrum of financial and technical support in the industry. Their services include dedicated and private servers, international financial services, and help with other matters related to running sportsbooks and casinos.
With all of this being said, Curacao eGaming does have its drawbacks compared to more reputable authorities. For starters, unlike the Malta Gaming Authority and the UK Gambling Commission, just about anyone can obtain a license from Curacao. The biggest requirement for a Curacao eGaming license is not the quality or reputation of the platform, but money. This doesn't mean that there aren't a lot of respectable licensed online bookies that hold a Curacao eGaming certificate, just that a license from this authority isn't an automatic ticket to trust. For this reason, many pundits tend to avoid Curacao eGaming licensed online bookmakers, mainly because they prefer that their bookie has obtained its license the old fashioned way, through a strict testing and licensing process.
Curacao eGaming Gambling License – Globally Accepted
The quickest and most reliable way to assess the reputation of a gambling license is to check the types of regulations it has and how it is accepted in countries around the world. Generally, Curacao eGaming license accepts punters from all over the world, with a few exceptions. Bettors from the UK, USA, Aruba, Bonaire, Curacao, France, The Netherlands, Saba, Statia, St. Maarten, and Singapore are excluded. All other countries are fair game.
But, even if Curacao eGaming allows bettors from a certain country to bet on their supported casinos, they might still experience some restrictions based on their location. For example, in countries like Australia, advertising is limited, and so are payments and certain service providers. So, even if a Curacao eGaming license is valid in your country, make sure you read the fine print, and save yourself any hassle in the future.
How do I know if a License is Valid?
Details about if a specific online bookmaker or casino is licensed by Curacao eGaming or not are usually located on the footer of the bookie's homepage. There you will find all of the necessary information about the validity of an online bookmaker. For details about the license, just click the Curacao eGaming icon. This will lead you to a separate window listing all of the business information and information about the bookie's license. Next, to the Curacao eGaming license icon, there will also be a button where you can submit a complaint against the licensed online bookmaker directly through Curacao eGaming.
Keep in mind that if a sportsbook is licensed by Curacao eGaming or any other judicial body, it will always display the information. If that's not the case or you can't find any information about the licensing, it's likely that the sportsbook is operating without a license or is licensed by an untrustworthy jurisdiction.
Curacao eGaming Licenses, Sublicenses and Partners
There are two types of licenses sportsbooks can obtain from Curacao eGaming. The first one is the "usual'' license, also known as the master license. Owners of the master license can issue their copy to third-party vendors and organizations in the form of sublicenses. Holders of the sublicenses then have the same rights as the master license holders, only can't issue further copies. The license is valid for five years, after which the bookie has to renew it. This is done mainly because, unlike other authorities like the UK Gambling Commission, Curacao eGaming does all of its work on its own. It is not partnered up with any other betting and gambling agencies.
Making an Official Complaint
As previously mentioned, for a long period of time, customer support and public relations were virtually non-existent. Over the last few years, Curacao eGaming has made sure to abide by higher standards, ones which more reputable betting jurisdictions follow. Even with this being the case, there aren't any real and proven ways bettors can turn to when you face an issue. In the next part, we will talk about how you can contact Curacao eGaming and log in a complaint or question.
Step by step on how to reach out to Curacao eGaming
If you do have any questions or inquiries that haven't been addressed on this page, you can reach out to Curacao eGaming any time you wish. There are multiple contact options you can reach them through. Here is a step-by-step guide on how to lodge a complaint with Curacao eGaming:
Visit the Curacao eGaming official website
Scroll down to the bottom of the main page
Choose either the Contact Us or Fill a Complaint section
Fill out all of the necessary details and make sure you clearly convey the subject
Submit your message or complaint
Keep in mind that customer support isn't Curacao eGaming's strongest aspect. Your message will be dealt with sooner or later, it just might take some time until you hear back from them.
Curacao eGaming Sports Betting and Casinos
It is widely known in the world of sports betting that Curacao eGaming is light years behind authorities like the UK Gambling Commission. Even with this being the case, many popular and reputable betting platforms hold a license from Curacao eGaming. It is still a reputable betting and gambling authority and there are a lot of customer-friendly legal betting sites that operate under its wing. Here are the two most trustworthy and tested sportsbooks licensed by Curacao eGaming: 
Betmotion
Betmotion is a modern bookmaker that understands what it takes to be competitive on the current betting scene. It is one of the most innovative bookies out there, mostly thanks to their forward and open thinking in regards to new trends. Betmotion is a fully licensed online bookie, and is without any doubts a trustworthy and reputable bookmaker, with a good track record to back it up. If you're looking for a proven and stable bookmaker for the long-run, Betmotion is a great choice.
1 150% till 50eur
Accepted Players
United Kingdom
Pinnacle
Pinnacle offers competitive odds in a wide variety of markets. The sportsbook features tons of great betting options with a lot of supported markets. They are also one of the first sportsbooks to have introduced eSports betting back in 2010. With solid customer support and a user-friendly interface, you won't go amiss if you sign up with Pinnacle.
1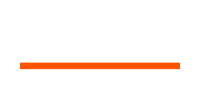 Lack of Bonuses Compensated with Great Odds!
Accepted Players
Costa Rica
Italy
Japan
Portugal
Germany
Sweden
Mexico
Brazil
Chile
Peru
Argentina
Bolivia
Colombia
El Salvador
Guatemala
Honduras
Nicaragua
Panama
Paraguay
Dominican Republic
Uruguay
Venezuela
Apps
Pros and Cons
Pros
Favorable tax laws for sportsbooks and casinos
Simple gambling laws
Easy to obtain
Dedicated services for bookies
Cons
Money is the most important criteria
Doesn't mean much compared to other licenses
Curacao eGaming Authority FAQs
What's the best Curacao-licensed betting site?
When it comes to betting sites licensed in Curacao, things can get tricky when choosing a betting site. Unlike with some other licences, a Curacao eGaming licence isn't an automatic sign of trust. This is why we've put together our list of the top 5 Curacao betting sites, to make sure that our readers have a selection of quality bookmakers to choose from. Also, don't forget that all you need to do is click on the bookie's logo to read our unbiased, in-depth review of the sportsbook.
Why Should I Look out for Licensed Online Bookmakers?
Making sure that you're playing a licensed online bookmaker is one of the most important things to consider before signing up and depositing your hard-earned money. Sticking to verified and legal betting sites means that you can enjoy betting with a peace of mind knowing you're doing business with licensed and law regulated environment. If you're unsure whether a licence is valid, take a look at our guide to verifying gaming licences.
Can I complain to the bookie's license issuer?
Of course, if you have any problems or issues you need to be resolved related to betting, you should directly contact Curacao eGaming. As a licensor, they are responsible for regulating operations of all sportsbooks that hold their license. Follow our step-by-step guide to submitting official complaints, and you'll be on your way to resolving your issue in a matter of minutes.
Is it safe to play at an Offshore Licensed Sportsbook?
It's understandable that as a bettor, you are wary at playing at a bookie licensed by an offshore jurisdiction. However, the reality of the situation is that no matter where the license provider is located, it falls under the strict regulatory laws of the country it is located in. As long as a sportsbook holds a valid license from a trustworthy jurisdiction, you're good to go.