Although it is often considered as a part of the UK, the Isle of Man is actually self-governing and independent and is regarded as a British dependency. The government of the small island located between England and Ireland actively encourages the development of gambling and provides a stable environment for all online bookmakers and casinos. Back in 2001, the Isle of Man Gambling Supervision Commission was one of the first jurisdictions in the world to create a legislation specifically designed around gambling and e-gaming. Today, it has a well-developed infrastructure and offers a wide range of support services in the gambling industry.
Diverse and Easy to Use Sportsbook with Dafabet
Although Dafabet owns and operates an online casino, it is first and foremost an online bookmaker. This is clear from the moment you open up their website, as there are sports logos, information, and bonuses placed in plain sight. The Dafabet sportsbook is a very robust platform that supports a significant number of betting markets and options. There is no shortage of sports and the sheer variety of featured leagues and competitions provides immense value to Dafabet customers.
However, Dafabet is not a great fit for everyone. They are best for newcomers and casual bettors, while more serious punters might not appreciate their offer. Dafabet offers a free bet welcome bonus of £30 for all new sign-ups, that can be claimed on both desktop and mobile devices.
1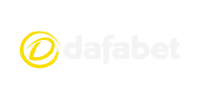 150% till 450myr
Licenses
United-kingdom Isle-of-man
Accepted Players
Malaysia
Great odds and High Betting Limits 188Bet
188Bet yet another Isle of Man licensed bookmaker that is a popular name amongst bettor in the UK. It is a well-established and highly regulated sportsbook and casino that has been online for more than 10 years. It is best known for specialising in live sports betting, offering thousands of live bets each month. But, besides live betting options, there are also plenty of other things to love about this betting website.
188Bet offers odds that can outclass the vast majority of other online bookmakers. In addition to this, they offer higher limits than most UK bookmakers. Such a platform has proven to be very attractive to punters who like to wager and win big.
Best odds with Fun88
Fun88 have been present for a number of years, but have been dwelling in anonymity up until the last couple of years. Thanks to a number of high profile sponsorships, they have become better known amongst the bettors in the UK and EU. Fun88 has proven to have some of the best odds in sports like football, basketball, and tennis, not to mention a rich offer of other betting markets. Punters who decide to sign up to their website can enjoy the free bet welcome offer, which is a great way to start a betting experience at Fun88. The only drawback of this bookie is the lack of ongoing promotions and bonuses.
History and Reputation of the Isle of Man GSC
The Isle of Man Gambling Supervision Commission is one of the oldest regulatory bodies in the gambling world. It was founded in 1962 in order to act as an authority in the world of land-based casinos. Its powers soon extended to the world of betting, and over the years and with the emergence of online betting, into the virtual world as well. The commission has always been independent from any government body since its inception. Today it's regarded as an approachable authority for both bettors and operators.
As far as the reputation of the Isle of Man Gambling Supervision Commission goes, it's regarded as a very serious and transparent authority in the online betting world. Although not as reputable as the UK Gambling Commission, their rigorous system instills security amongst online bettors from all over the world. For years the Isle of Man Gambling Supervision Commission has held an AAA rating, but has recently been downgraded a peg. This is because independent firms think that, due to its relatively small stature and undiversified economy, the country, and the gambling industry based in it, are too vulnerable to external factors.
Isle of Man Betting Regulations and License Requirements
In order to be considered for the Isle of Man license, an online provider must meet a number of requirements. First and foremost, the bookie has to have a substantial office on the island. It also needs to meet all of the licensing requirements and show that it has no links to criminality and has a clear ownership model based on integrity and abides by anti-money laundering policies. Lastly, the sportsbook must prove it is competent in running betting services and has enough finances to pay out winning punters. The process of acquiring a license is relatively fast, as the Commission will generally reach a decision in 2 months or less.
When a bookie manages to get licensed by the Isle of Man, they can count on a number of different advantages. Due to its independent status, the Isle of Man offers bookmakers a unique business environment. This, in particular, applies to special incentives and VAT exemption.
Isle of Man Notable Legislation and Laws
The Isle of Man Gambling Supervision Commission has enacted a wide variety of laws over the years. The most notable regulation implemented by the Commission is the Online Gambling Regulation Act of 2001. It provided basic regulations of online betting and gambling and paved the way for other regulations. Other substantial regulations include the Online Gambling Regulations of 2007, which defined the requirements for marketing and advertising, and the Gambling Supervision Act of 2010, which further defined the status of the Isle of Man Gambling Supervision Commission.
Isle of Man License Testing and Bettor Protection
In order to ensure that all of its licensed bookmakers are operating according to the T&C's, the Isle of Man Gambling Supervision Commission cooperates with several independent auditors. Their activities ensure that all of the betting mechanisms in place are bettor friendly and fair. The Commission enforces random business records inspections. If the auditors find any evidence of fraud, money laundering, insufficient funds or any other breach of license terms, they will revoke the license from the betting site.
With rigorous rules in place, the Commission keeps betting operators responsible for their actions. It has a very strict set of terms when it comes to the financial policy their licensed bookmakers must abide by. The Isle of Man Gambling Supervision Commission closely monitors all financial accounts to make sure that operational funds and bettor funds are never mixed. This provides bettors with financial security in case a bookmaker goes under. The operators are held at high accountability, especially when it comes to their privacy policies. Licenses are renewed every five years. Bookmakers must show that they offer a bettor friendly environment, and have sufficient security methods in place to safeguard the private information and finances of their users. Bookies that fail to do so, are stripped of their Isle of Man license.
How to know if a sportsbook is regulated by the Isle of Man?
The Isle of Man Gambling Supervision Commission is reputable enough that they often experience cases where bookies try to forge their license. No matter if an online sportsbook claims it has a valid license or not, you should always do a background check before signing up with them. You can do this by checking the footer of their home page and looking for the Isle of Man Gambling Supervision Commission logo. Alternatively, you can go to the site of the Isle of Man government and check if the bookie is listed as licensed by the authority. The Isle of Man official site also includes a long list of banned and blacklisted casinos that have been deemed as insecure by them.
Complaints Procedure – How to Settle a Complaint?
The Commission advises you to first reach out to the license holder about your issue with them. Most of the issues can be resolved with the operator itself. If, however, you are dissatisfied with how your complaint has been resolved, you can contact the Isle of Man Gambling Supervision Commission by completing a form directly on their website. The Commission may step in as a mediator if you and the operator have differing opinions. If you have an issue that requires mediation by the Commission, make sure you fill out the form correctly. It must be in English and include your full name, contact details, account username, the name of the bookie, complete details of your complaint and all relevant documents and correspondence between yourself and the bookmaker. If your individual case requires an investigation, the Commission will acknowledge your complaint and keep you informed about the outcome of the process.
Isle of Man and IBAS
Besides complying with the Commission's rules, Isle of Man licensed operators must also act according to the rules of the Independent Betting Adjudication Service (IBAS). IBAS's role in the complaint procedure is very important. It acts like an impartial adjudicator between the betting operator and the customer. Its role is to break the dispute deadlock between the two sides.
Pros & Cons
Pros
One type of license covers all activities
Stable and responsive authority
Strict licensing conditions
Very friendly towards bettors
Cons
Have a reputation of being relatively slow with mediations and responses
Tax policy not as favourable as in other jurisdictions
Isle of Man Betting Sites FAQ
What is the purpose of the Isle of Man Gambling Supervision Commission?
The Isle of Man Gambling Supervision Commission oversees regulations, issues licenses and enforce compliance at both online and land-based betting providers. It is responsible for maintaining a stable environment that favours both the bettors and the sportsbooks. To find out more, read our section on the history and reputation of the Isle of Man GSC.
Can I trust the Isle of Man Gambling Supervision Commission?
Over the last couple of years, the reputation of the Commission has taken a bit of a hit. Even with this being the case, it is a stable and trustworthy authority in the world of online betting. The location has been steadily growing in popularity and is a very attractive and healthy environment for betting providers. They continue to be known for their strict licensing requirements.
Is sports betting legal in the Isle of Man?
Providing that you are of legal betting age, sports betting is perfectly legal in the Isle of Man. Besides being at least 18 years old (or of legal betting age in the country you are playing from) punters signing up to the Isle of Man regulated sportsbook also have to provide a valid ID proving their age, residency, as well as verify at least one payment method.